Gavin is a passionate & very experienced international STEM educator, originally primary trained, Gavin has worked across all levels of school as an HOD and Assistant principal, but his time away from education working in the Film Industry and Music Industry as an award-winning sound designer and composer, has inspired his work in STEM. For last few years Gavin was a STEM Programme Manager with the MOE in the United Arab Emirates and had the privilege of partnering with top STEM companies STEM Revolution and STEM.org working with global leaders and trainers from the USA.  He also launched a successful government sponsored STEM teachers programme in Nigeria. Gavin works with teachers, leadership and schools to implement a cutting-edge STEM programme designed to nurture students to be expert collaborative problem solvers. For example, some of his former students now work at Weta Studios and Pik Pok, as video game designers at in Wellington. Gavin believes that New Zealand has a bright future for students who can solve real-world problems, use their communication, creativity and imagination. Gavin works with primary and secondary teachers to inject excitement and engagement into their teaching programmes.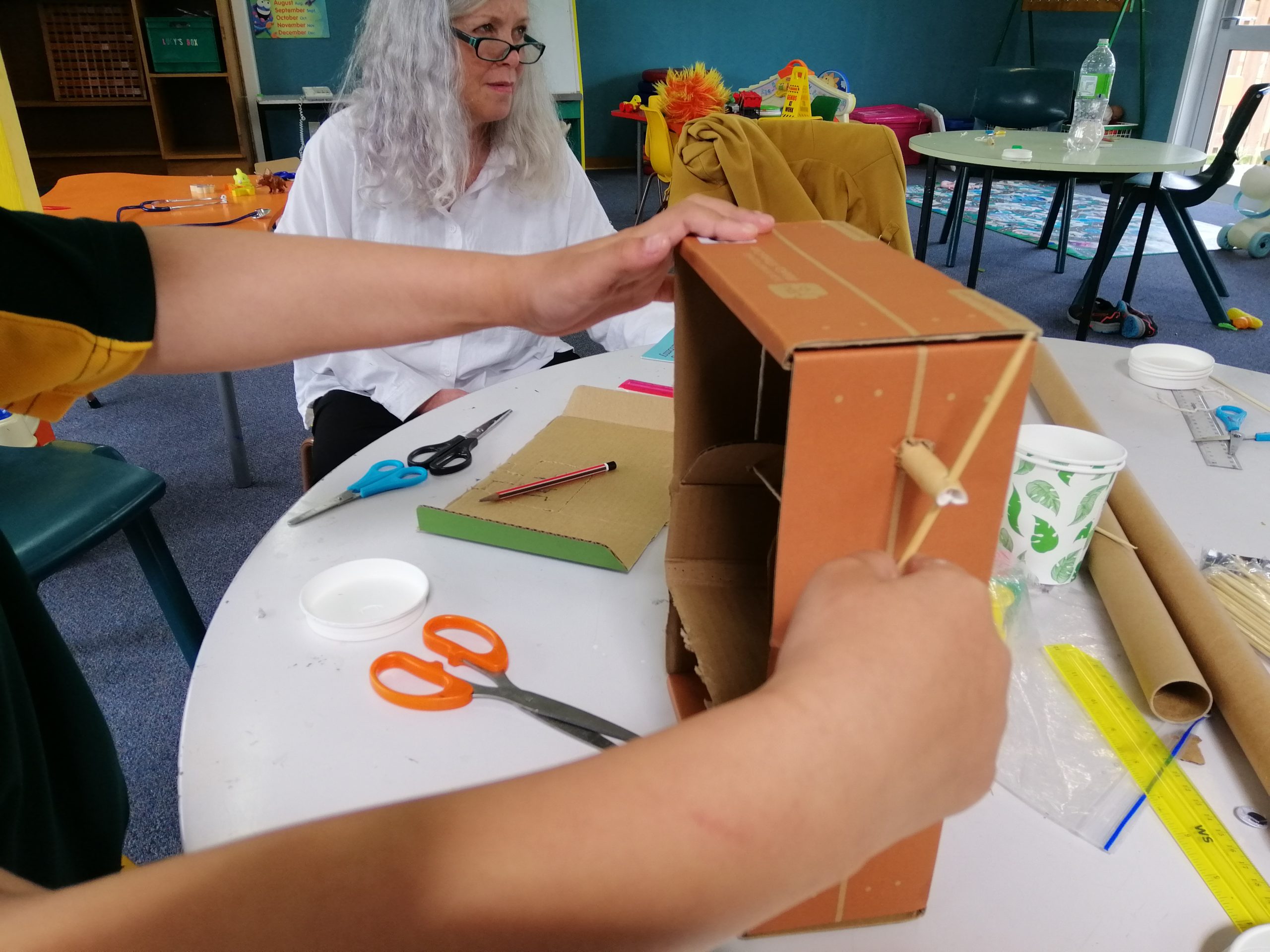 The STEM-School™ approach is designed is to give students a range of STEM Design Challenges. These challenges utilise the idea of a "Sandbox" where students can have short, sharp learning experiences of solving a problem as a team. These challenges promote self-management, teamwork and self-confidence through building a range of 21st Century skills such as collaboration, communication and adaptability, in a setting where students are able "grapple" with a problem and work out a solution as part of a collaborative team. As students become skilled, Gavin can support teachers to a Project Based Learning (PBL) and integrate Field Based STEM activities in the community, which can involve other specialists and experts.
Students are gradually and progressively introduced to problem solving tools such as design Thinking and Computational Thinking Each challenge is designed to scaffold students as they build their confidence in gradually more complex problems to solve. Students can experiment in a safe space and the Design Challenges use inexpensive, easily sources and sustainable materials.
Each Design Challenge has limited time, limited resources, constraints, criteria and conditions, to mimic the real world, where time and resources are not unlimited. As the students build their confidence and skills, we gradually introduce them into more demanding and complex problems, with the goal of them eventually moving towards authentic and real-world problems using the framework of Project Based Learning, moving out into the field to solve problems in the environment and in the local community.
For example, Code Breaker – Students work in teams to break the code, with one student in the team being the "Code Keeper" who can only speak in "Binary" language, holding the correct route through the grid. Students can collaborate and communicate to help each other, but only one person at a time can be on the grid. The winning team is the first team to get all their member through the grid successfully.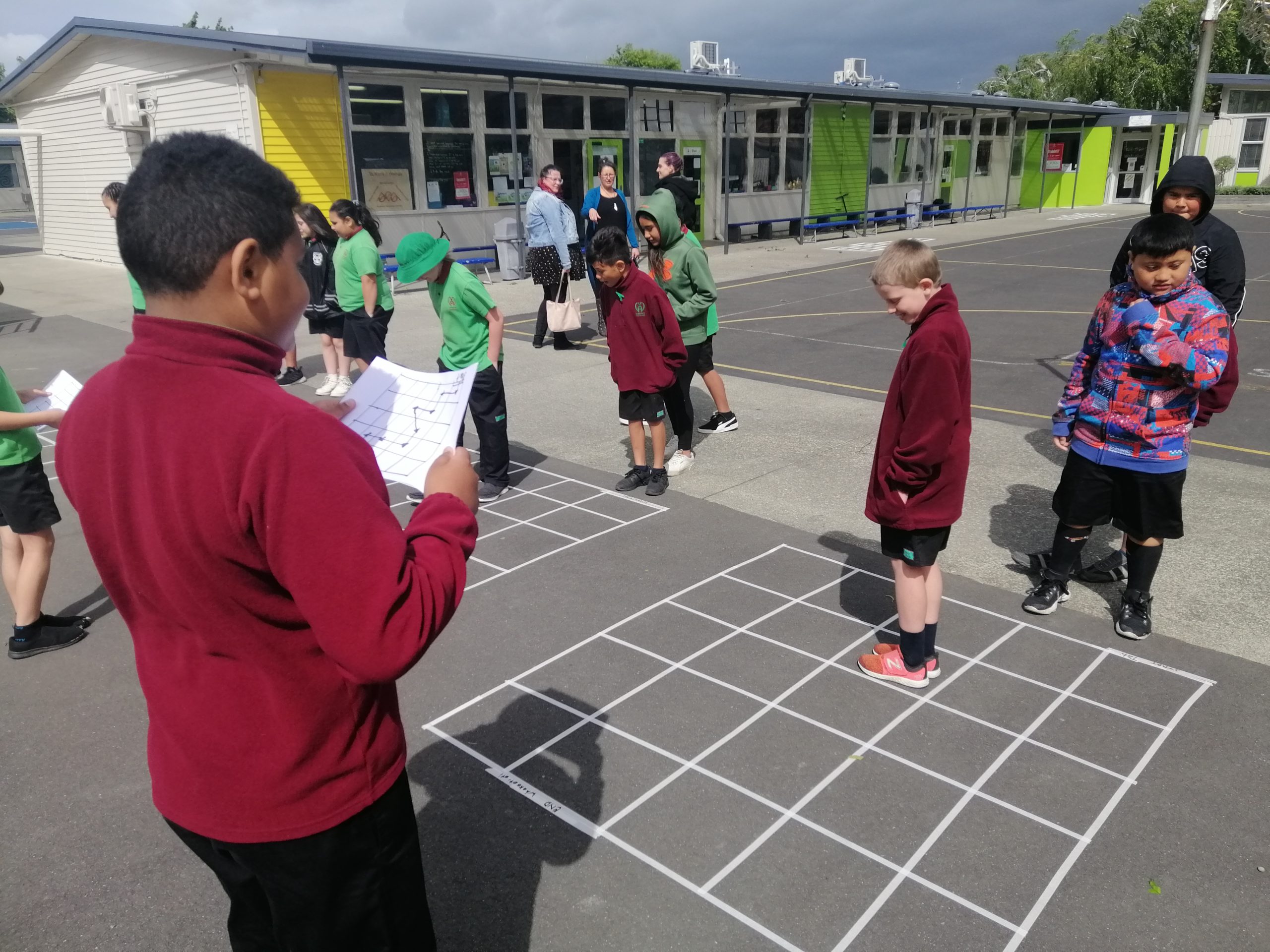 Boat Design – Each team has only a piece of foil and 1 piece of A4 paper.  Students work in teams to design a boat to hold metal objects, the winning team will build the boat that can hold the most objects. this involved data gathering and analysis. We live streamed the boat testing to Zoom and the big TV so all the students could watch the test "Live" in the classroom. Students learn concepts such as displacement, Density and Buoyancy.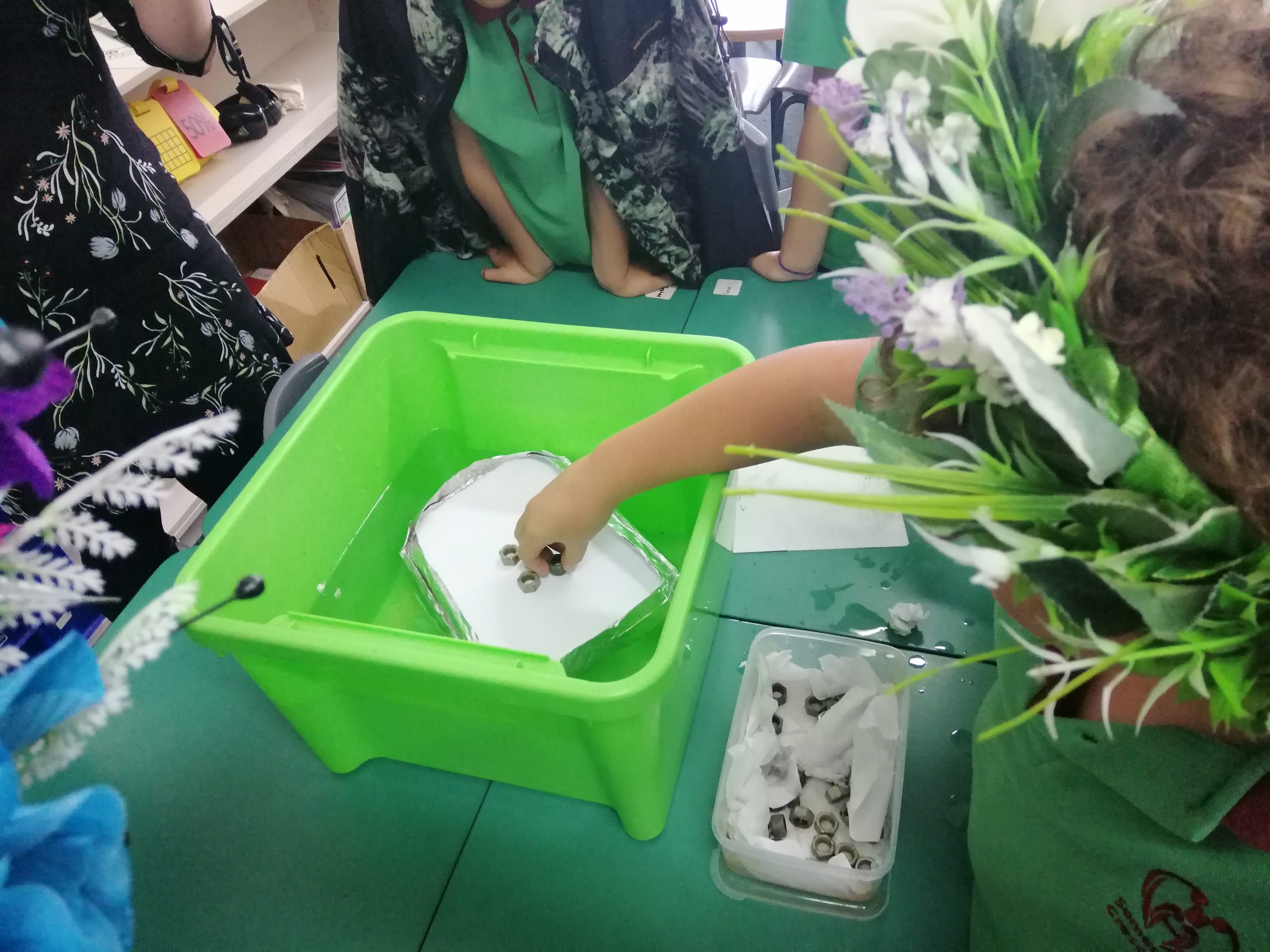 Tower building – Each team must design and build a free-standing tower; the tallest tower is the winner. This involves collaboration, communication, measuring and data gathering. They learn about the "Power of Triangles".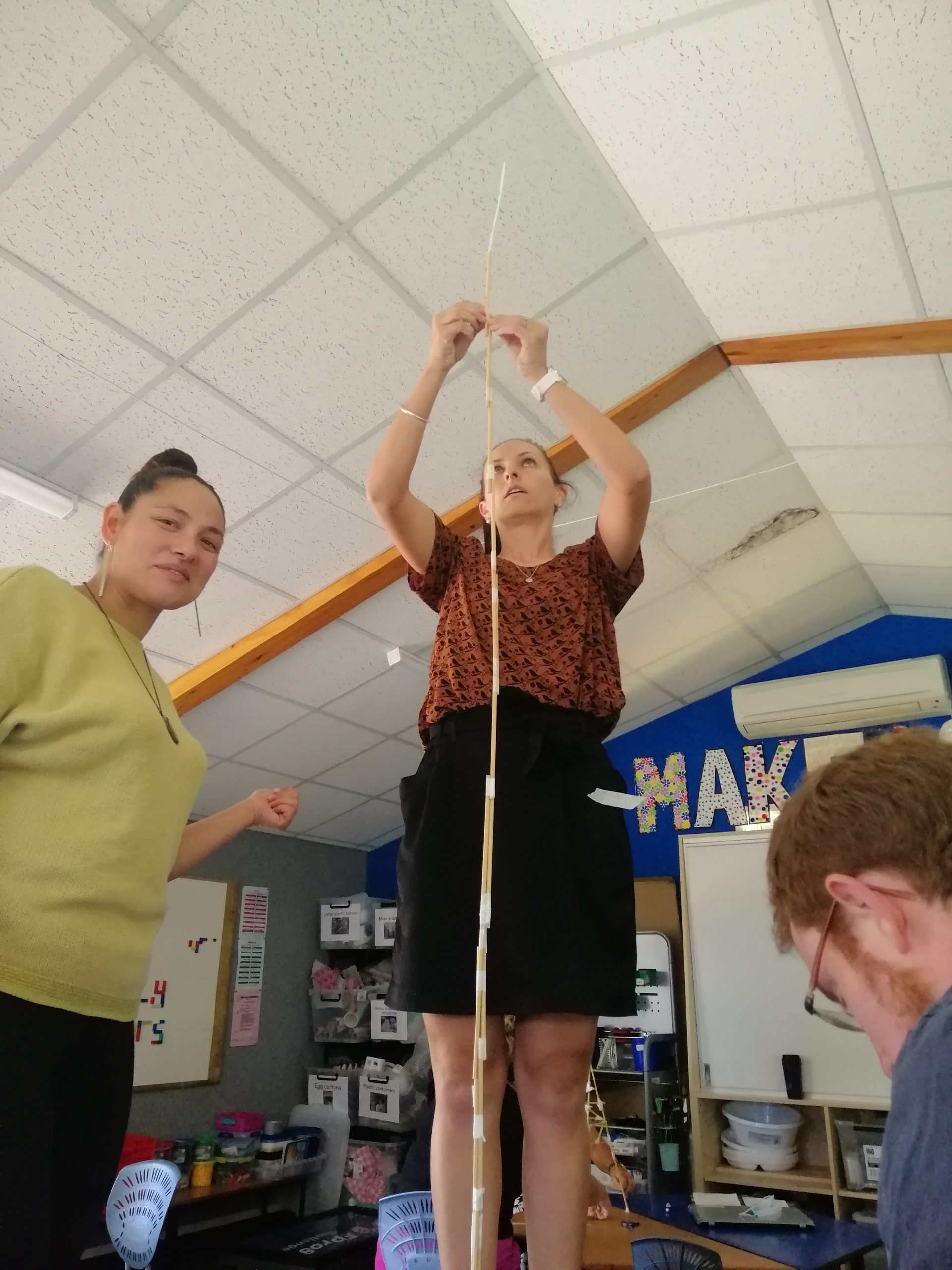 Bridge Building – The Students design and bridge to allow a ball named "Ping" to cross, but they cannot touch the ball. Lots of triangles here as well!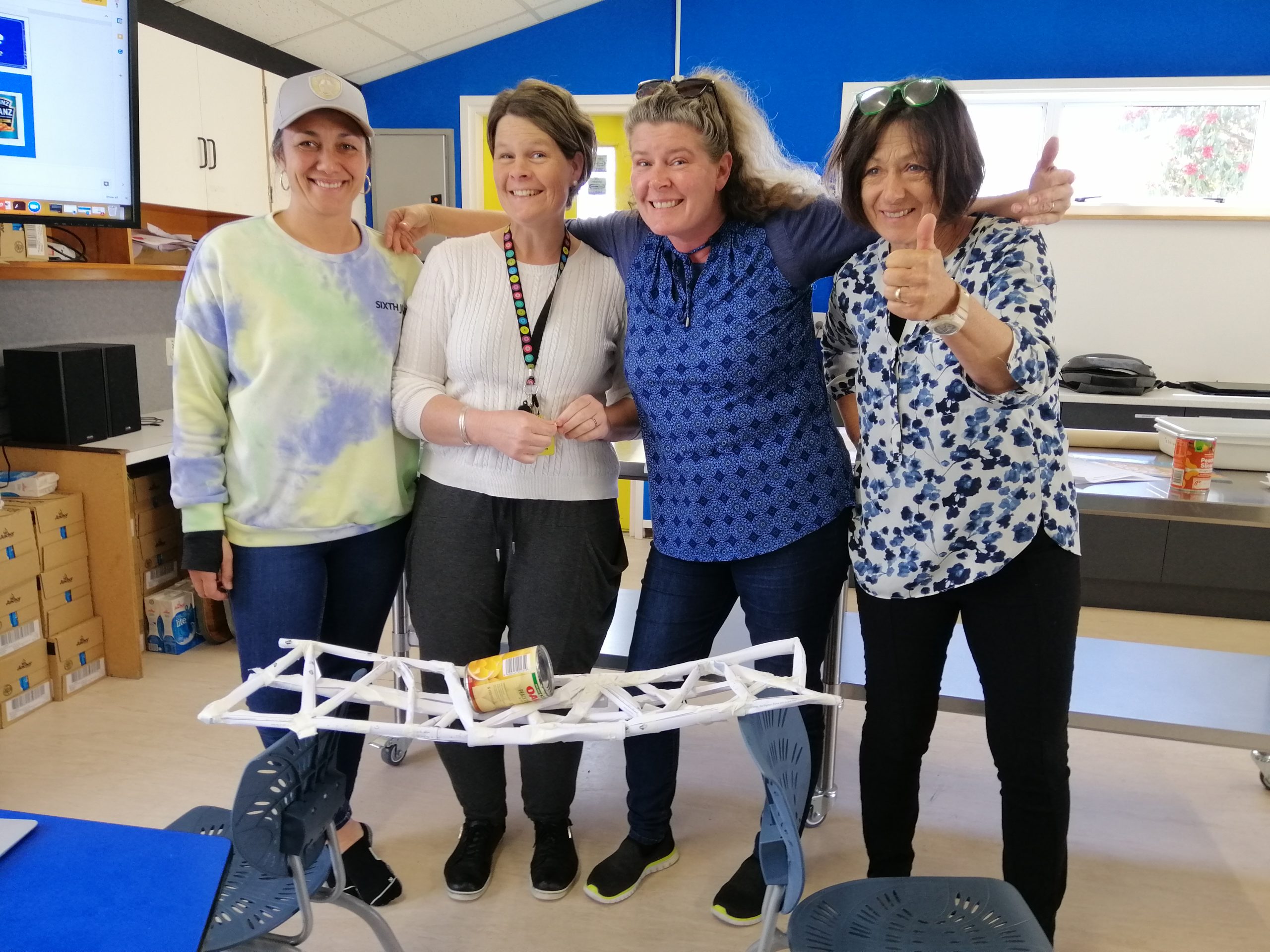 Lunar Lander Splashdown– The students design a Lunar lander to ensure that their astronauts splashdown safely on the earth. We used a slow-motion camera to analyse the splashdown.
Elevators and Pulleys – Students designed and built pulleys and elevators to carry their toy animals.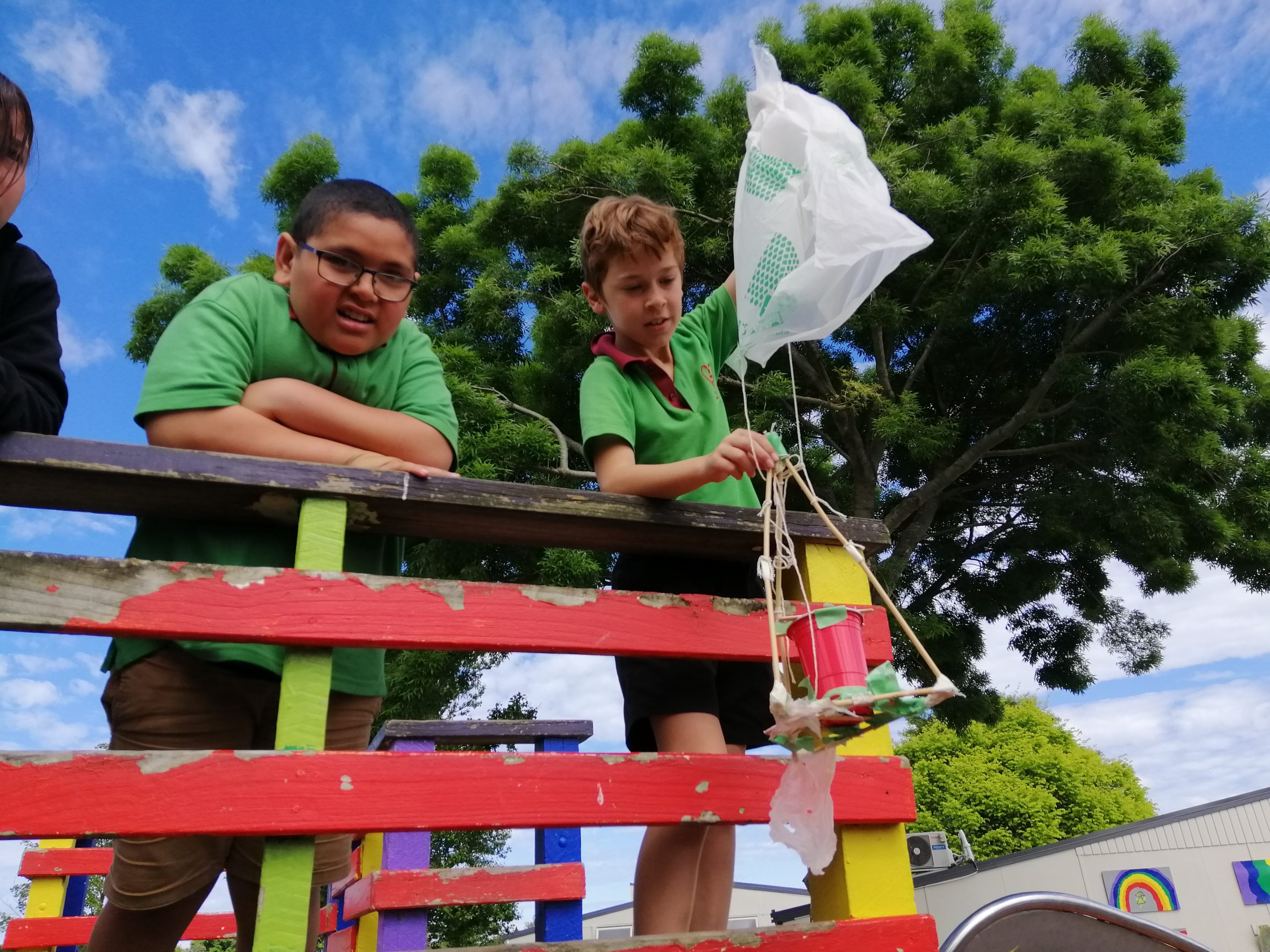 If you are interested in implementing a STEM/localized curriculum programme in your school, as part of MOE funded PLD. Teachers can obtain a STEM credential, internally recognised and completed in about 25 hours, contact Gavin at [email protected]