Julian, "The Geology Guy", has a school teaching background followed by 15 years as a geoscience communicator in Aotearoa. In 2019, he won the Science Communicators of New Zealand (SCANZ) Award, and in 2022 he was awarded the Hayward Geocommunication Award by the Geoscience Society of New Zealand.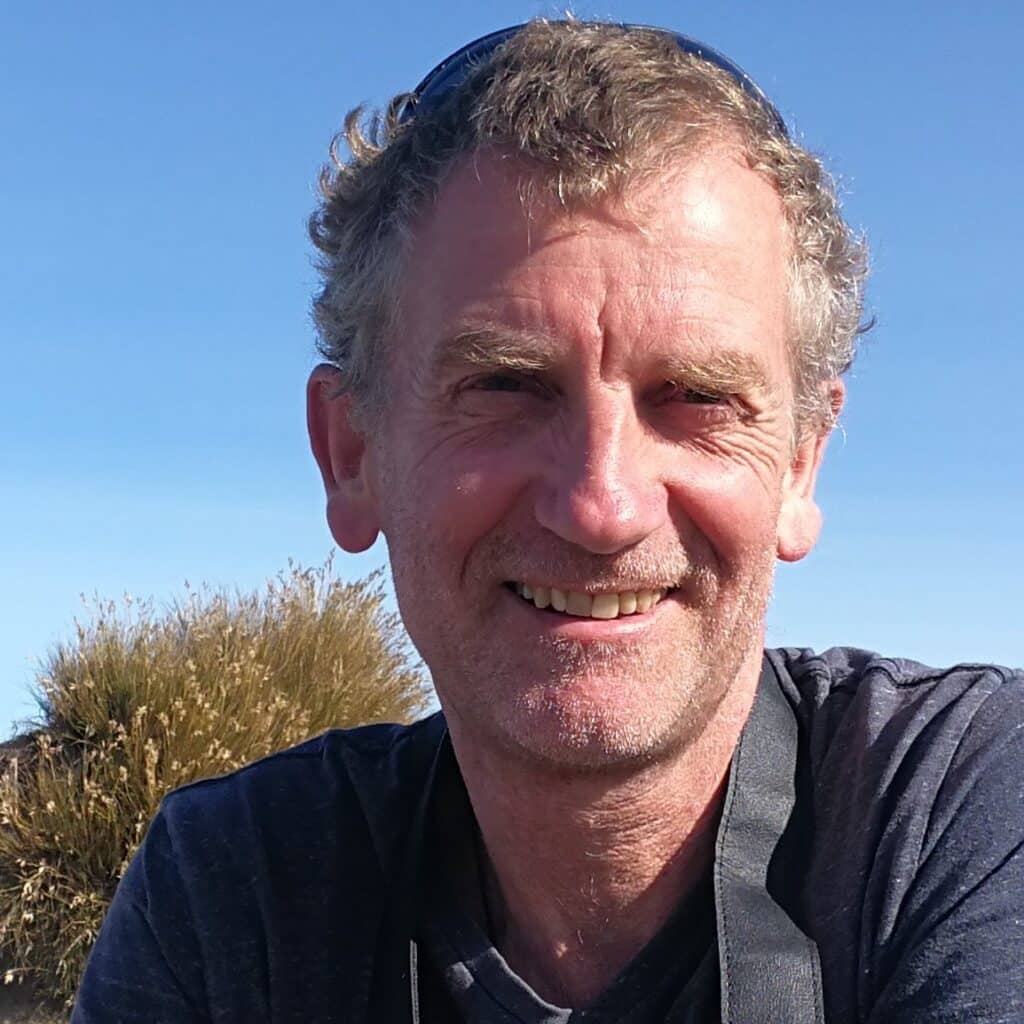 Julian can show how the everyday world of landscapes and rocks we usually take for granted – is filled with fascinating information about powerful and wonderful natural processes. From creating an inquiry-based geology field trip to hands-on classroom activities on earthquakes, Antarctica and glaciers, volcanoes, rocks and fossils, Julian can show you how to bring earth science to life for your students. He also runs ecology field trips and even has a collection of mammal bones and skulls that reveal secrets of skeleton adaptations.
Julian's YouTube channel https://www.youtube.com/outtherelearning has many Earth science videos that are used in NZ schools. Also, check out his brainchild www.geotrips.org.nz where you can locate great geology sites to explore around the country.
Find out more about Julian's activities on his website https://outtherelearning.co.nz/ and contact him if you would like a visit to your school.